Pills
We believe every customer should be satisfied with what they are consuming. We offer several possibilities of presentations so each product works as it should.
One of our production lines is tablets, in which we develop tablets and caplets. These shapes are preferred by consumers due to their easier oral consumption. They can be swallowed or chewed.
Key advantages
Easy to store

Practical form
Better consistency

Gradual absorption
Applications
Tablets, and capsules stand out for their convenience of transportation and for the exact concentration of active ingredients per piece.
The versatility of these forms makes it possible to define different weights, coatings and ingredients per piece, and to choose their sizes, colors and even flavors.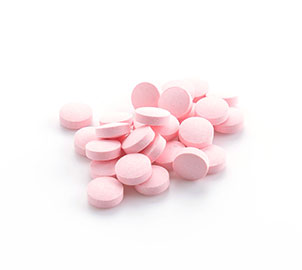 Tech specs
Our laboratories follow the highest quality standards, so we strategically choose the appropriate packaging so the product is stored and transported in the best possible way and its preservation is achieved.
Dietary supplements

Multivitamin tablets

Fiber

Effervescent products